I love sweet little pugs and kisses.
We also hit the "Fall Festival" at school tonight. They used to call it a "Halloween Festival" until they got heat from the religious groups....so they just changed the name. LOL! I guess that soothed everyone's feathers.


We've been going to the school festivals for about three years now (they have 2-3 a year) and the ticket prices usually sell for 4 tickets to a dollar. Tonight they were 2 for a dollar, but all the games/rides/booths were twice the ticket price they normally are. I guess the"Recession" is even hitting Elementary Schools. But mmmm that two dollar(!) hand-dipped caramel apple tasted good.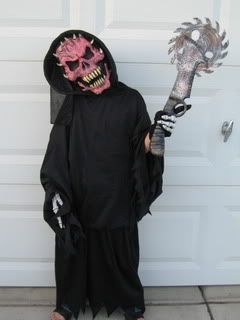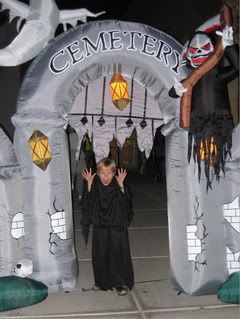 My inlaws are coming this weekend. They're headed back home after an "around the country" tour. Tomorrow is also L.B.'s last day of Kung Fu.....Oh crap...that means I have cookies to make.
Toodles,
Ang