Remember when I kept bugging all of you for stamps? I finally finished one of the projects I wanted to make with them.
I can't believe how many stamps it took to cover this sucker! I used
mod-podge
to glue/seal this tissue box.
Is it tacky? Yeah. Does it match anything in my house? No. Do I really like it? OH HECK YEAH! But I've always loved stamps. I think of them as art anyone can own!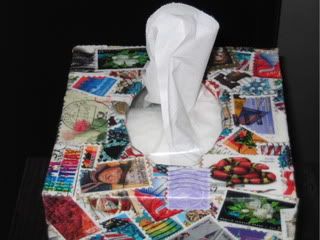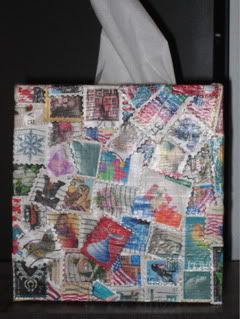 I even liked it so much that I covered a International Coffee tin with stamps. I'm going to use it for teabags/loose tea.
I also have a wooden mail caddy that I'd like to cover with stamps. *wink* You know what I'm going to ask....don'tcha?
*laugh*

Love, Ang