Papabear came home Wednesday night and said "Hey, lets go camping over Labor Day weekend."
Our neighbor went up the week before (to work on his boss's house) and reserved a space for us. Otherwise we would have never gotten a spot on such short notice.
So I slapped together some supplies and we headed out.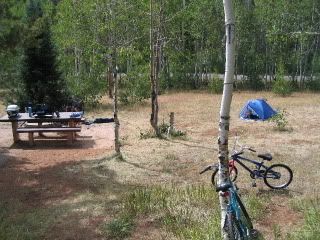 Here's the view from our camper door. We had a huge area for Littlebear to ramble around in. Our Vegas neighbor was also our camping neighbor....so he didn't mind Littlebear's hoots and hollers.

Grandma M gave Littlebear a tent for Christmas a couple years ago. We've set it up a few times in the back yard...but this is its maiden setup.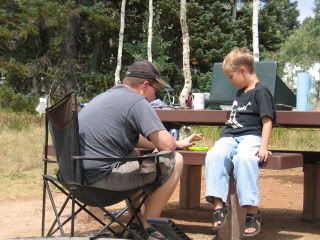 Littlebear and Daddy playing "Trouble"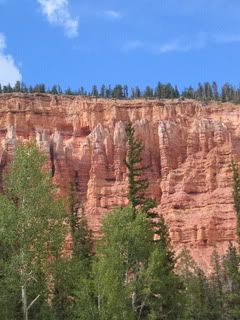 I love the rock faces out in Utah.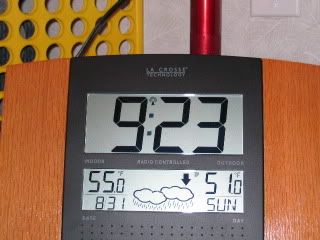 Friday was glorious! Overnight a cold front moved in and brought rain/wind. This was the temp when I decided to get out of bed the next day. Trust me, getting up to go potty at 2am was CHILLY!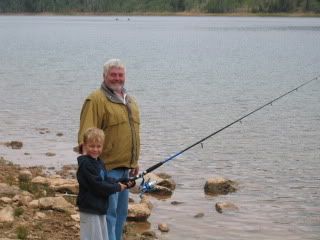 This is our neighbor, "German" Richard, fishing with Littlebear. It was sooo cold. (I was snug in the camper reading Anne of Green Gables *wink*)

Littlebear in his Hammock. This "baby forest" was between our campsites.
I love to camp. This weekend was just what I needed to break that bluefunk I had been in for a couple weeks. I'm still nervous about moving...but I'm not petrified.
Love, Ang