Last Friday was the school carnival at Littlebear's school. Ten Dollars + 2 1/2 hours + Snowcone + Cheap/breakable prizes=Tired, but very happy, Littlebear
The Fishing Game
Lady in Red was Littlebear's Kindergarten teacher.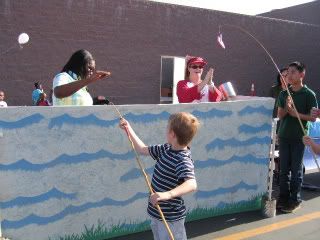 The Basketball Game
Lady in the blue is LB's current teacher. (we hit the little kid games before we moved to the big kid games....I wanted a few "gimme" prizes before I actually took him to the skill games)

Ms A. teaches Art (Sand craft)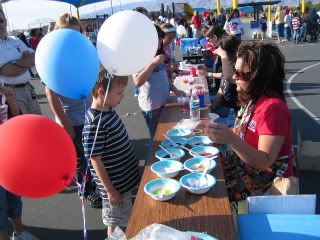 The firetruck/ambulance was on scene to give tours

I also finished a pair of felted oven mitts for the camper (all hail the stash) I love to felt...it feeds my inner Dr Frankenstein. Bwahahahha (PS He was actually in a good mood...the camera just caught him in a "SHEESH Mom" look.

Finished oven mitts.....covered in Sunshine.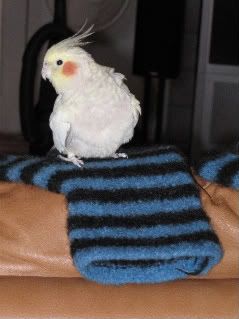 I'm sure I'll have a post tomorrow. It's going to be a busy weekend: LB gets his sash in Kung fu, a kid's birthday party, and Mother's Day.
Love,
Ang
PS: If you're going to spray sunscreen (the clear kind) on your kid...do NOT do it on the ceramic tiles of your entranceway...you WILL fall on your butt. OH yeah, you can't just wipe it up...oh no! You'll need a bucket and some strong soap....especially if it's waterproof! *wry grin*