From our Campsite.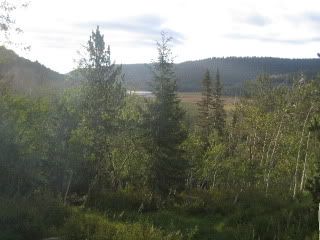 We could have camped closer to the lake...but it was so quiet and beautiful up here that we couldn't resist.



Home! We found out how well our sleeping bags worked. We went from 104 to 66 (daytime temp) in four hours. At night I'm sure it got down to high 40s. Chilly!

Silence of the Hams! (or bacon) *Shudder*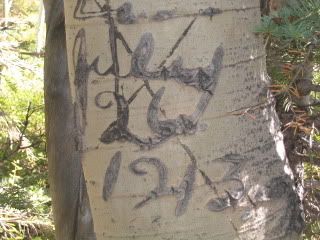 Here's a tree we found on our walk. If it's accurate, the date is July 26, 1913 (Littlebear's birthday)


Me and LB in Zion National Park. We drove through there on our way home. OH...MY....GOSH it's beautiful! I would love to make another trip up there just to hike around.

I have a few more pictures, but I've got to get to "work" LOL (I'm volunteering an hour a day this week too.)
Love, Ang