I found the pattern for the necklace on those Tivo'd Uncommon threads. It uses a
Knitty Knobby
(AKA: spool knitter, French knitter) and pre-strung beads.
A quick trip to JoAnn's and a quiet evening gave me this.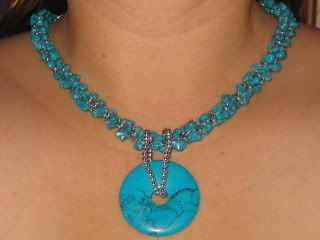 I love Turquoise, but it's sometimes too MUCH for me.....I also like the fact that I can take the pendant off and just wear the rope.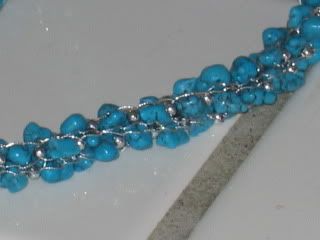 Five minutes later I found my earring hooks and made these to pair with it.
Love,
Ang
PS: I did NOT like that donut pendant on there...so I took it off and am planning to use it in a different necklace.