I signed Littlebear up for Spring Break class. They had craft time, movie, and lots of park playing. On the third day we went to the Animal Safari park. WOW! Half of it is a drive through safari...the other half is a zoo.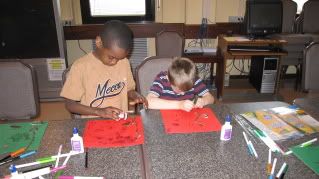 We need to go back again. I felt a little rushed. I took over 50 pictures. Here are my favorites. It was so hard narrowing them down.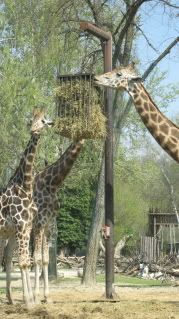 I love to look into their eyes, so gentle and sweet!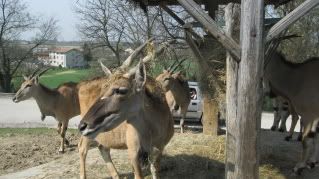 I can't believe how close we came to these animals. I should have brought windex for the Van's smudgy windows. LOL!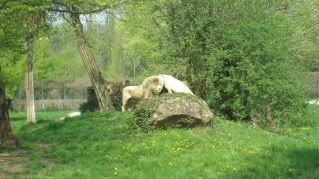 Lions that started becoming amorous! You should have heard the giggles erupting from our van.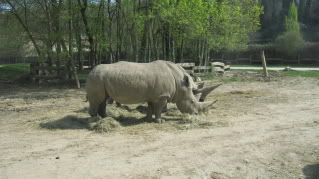 Rhinos- White Rhinos at that!! (you can tell by the square lip..yes, I know I'm a nerd)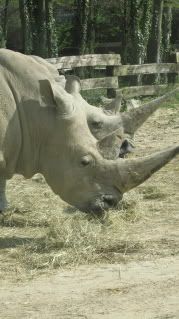 So cool!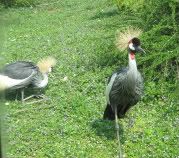 Littlebear LOVED these "Mohawk birds"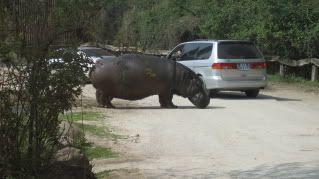 Funny story. That's my friend in the car! She took a video of this hippo dropping a deuce on this guys Fiat. It's hillariously funny!! Take a look! If you see a Blue van in the background. That's what Littlebear and I are in.
http://web.me.com/rebecca_milliken/Site/Blog/Entries/2009/4/8_Parco_Natura_Viva.html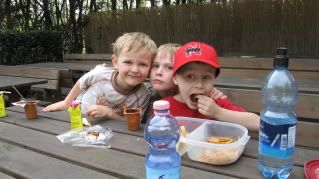 We saved SO much money bringing a snack!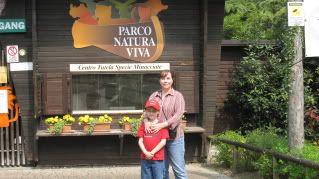 A VERY rare picture of me.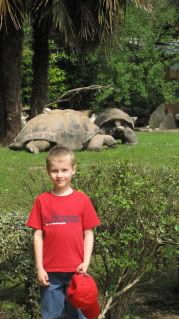 These Galapagos Turtles were HUGE!


A Llama Mama (Boy! I just want to shear her down and knit something warm!)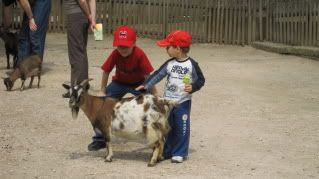 Littlebear "discussing" little known goat facts with this Italian Child. (Said in Cliff's voice from Cheers)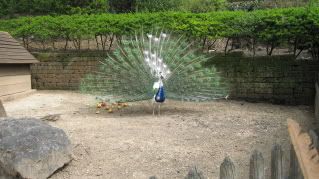 I love the white stripe in this Peacock's tail!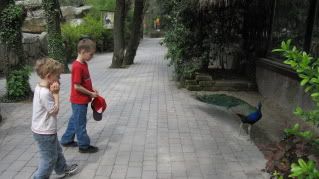 Free Range Peacocks!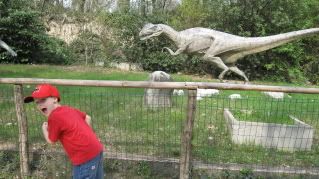 Run for your lives!!!

An all around great day!!


Love, Ang