I'm not joking when I say our base is in the sticks. So whenever there's something going on...we're sooooo there!
It was so nice of them to come all the way out to see us. I just wish my pictures were better. Anyone have any photographic advice about taking indoor, action pictures with low light?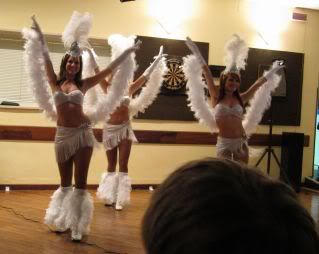 Elizabeth won a T-shirt!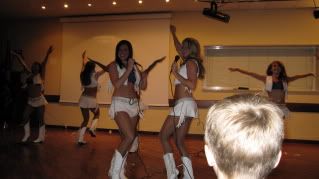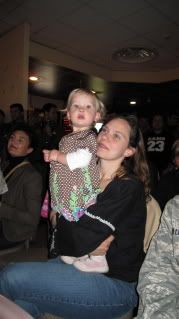 This is my favorite little girl. She is sooo sweet and mellow. (She gets it from her momma!)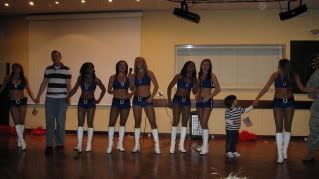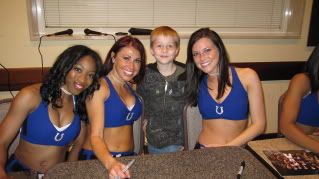 Can you say "GIRL CRAZY!?!"
Love, Ang