Grandma and Grandpa came over to visit the weekend of the 18th.
They took a RV trip back to visit family. It's hard to believe that Papabear and my family haven't seen each other for 13 years. I hear they had a great visit!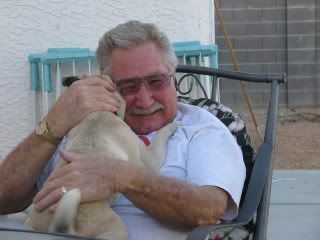 Grandpa loves Pugly.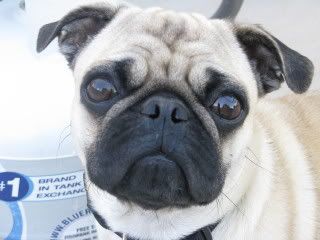 He's so ugly you just can't help loving him.
Now that we're back from California, we've decided to make the dog sleep in his crate or on the floor. (like SOMEONE wanted to do in the first place!!! Hmmmmm) and boy-oh-boy is that a hard habit to break. We're working on it though....Patches LOVES the arrangement. She's back on the bed.
Love, Ang