18Oct08
Littlebear was invited to a friend's birthday at Chuck E. Cheese's. I felt so bad for this little guy. LB was the only kid to show up. The rest of the guests were co-workers of his mom and babies.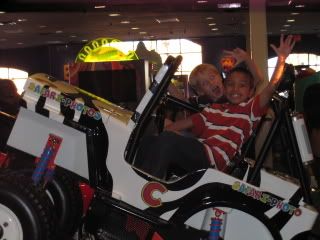 Here are these two....having a blast.
This sums up MY expierence with ChuckECheese. It was just sooo insane. I had to "knit for sanity."
Love, Ang