Day 9- Tuesday
Where: Piute State Park, Utah
Mileage: 450 miles
-I-70 is a gorgeous drive!! CO is just stunning and Utah is the bee's knees. (Ha! It's also the beehive state. nyuk nyuk)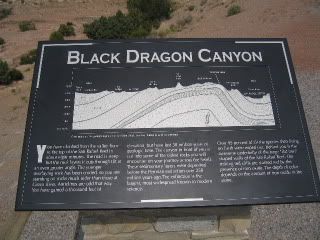 This was a scenic stop. I took a video and pictures...but you just can't get the scope of this landscape unless you're there. It sure makes you feel small and unimportant.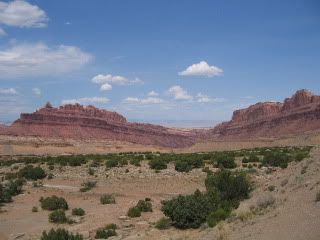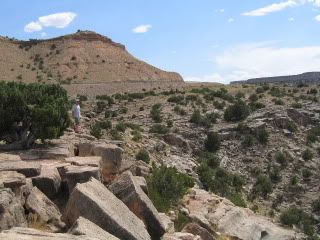 For a perspective shot...look for Papabear in the white shirt to the left of the shot...by the bushes.

-"Green River campsite" was an oaisis in the desert. (think Road Runner/Coyote type desert) and was 90+ degrees. Papabear gambled and we drove on another hour to find a sweet spot in Piute Park. (mid 80's with an off lake breeze)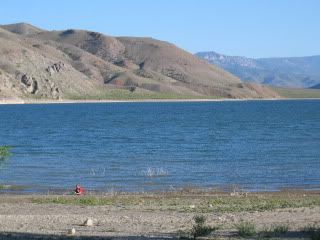 Look for LB in the red shirt...LOL now that I'm blogging all of these pictures...I notice how many red shirts I brought camping....I must have had Husker Fever when I packed. I swear! I did make him wash and change clothes daily.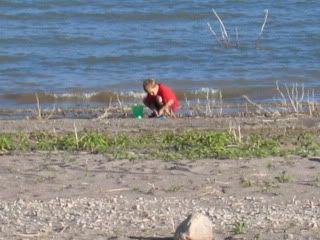 We camped right on the lake...so Littlebear spent alot of time on the lake with his sand toys.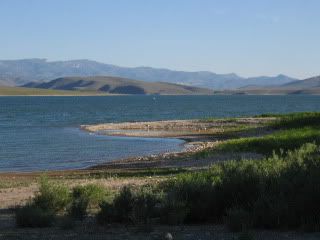 Papa can sure sniff out a great campsite.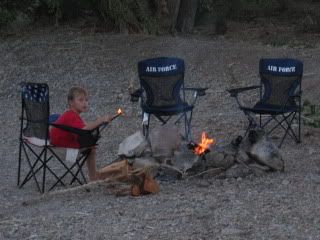 *sigh* back to the desert tomorrow.....
Love, Ang