Today Littlebear harvested his first strawberry. It was so little that by the time I cut the green off of it....there was nothing left. He wasn't that impressed. I think he was expecting the lusciousness of the ones from the commissary.
His garden

Littlebear's Library Art class wrapped up two weeks ago...Today was the Art show. He had so much fun going to these classes. And the Librarian that teaches these has such a gift with children. She's so awesome....I have such wonderful mentors at work. I'm really blessed!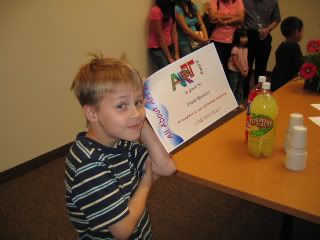 Cookies and Art. What could be better? (I had to alter the picture behind him...it was his name in stained glass-esque paint.)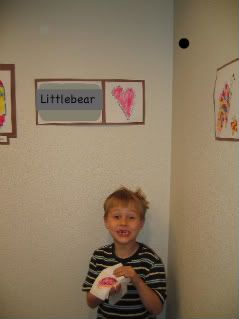 Wow, I hate it when I procrastinate with my blogging. It seems like it takes forever to catch up.
Forgive me.
Love, Ang