Happy Birthday Uncle Sam!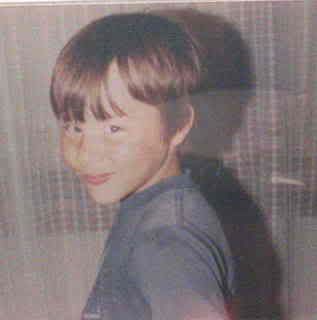 Happy Monday to everyone else.
We had a fun morning today. The Weekend crew must have been busy! When I left on Thrs, the shelves were empty. I came in to books ALL over the floor.... and in bins...and on carts...and in bookdrops. Gah! I guess the weekend shelver went on leave.
THEN we had a person on leave....and one on Jury duty. AND a bomb scare! (turned out to be a false alarm) So, all in all, it's been a VERY busy day.
Sorry about not getting pictures of the Kung Fu Fighting (Those cats were fast as lightning.) I completely forgot my camera. I'll post next week. Poor Littlebear was so sore Sunday after the class. I don't believe he's EVER ran that far in his life. Hang on....let me start at the beginning.
Sat:
Nascar was in town and since the speedway is up by the base, they closed down the main entrance. So we had to reroute through the....er....um.....ghetto to get to an open gate. Then we arrive 15 minutes early (you all know my "issue" with being early...childhood trauma) This whole time he's talking about how much fun he's going to have. What he's going to do. And totally psyched for this.
THEN THE KIDS ARRIVE....and it all goes to heck. He would NOT line up with them. He wanted nothing to do with Kung Fu...or anything else "Let's just go home, Mom"
"Um NO!!! I just spent $30 bucks....the ink isn't even dry on the check. You're going to at least try!" (Said in frustrated Mom voice)
The more I know of his Shrfu (instructor), the more I like him! He made each boy bow and introduce himself to Littlebear. No effect...he's STILL not going. Finally Shrfu (He refers to himself in third person, and so will I) comes over and leads him by the hand.
And let me tell you, this kid's a trooper. These poor little kids ran at least two miles, a plethora of push-ups, and even a lesson on leverage. There is even a game where they tried to "pin" the teacher on his back. Picture this: One calm adult sitting cross legged on a mat with six little, squealing boys trying to topple him. It was the best entertainment I've had in a while.
Anyway, enough of that. I'll get pictures next week.
I just wanted to chat you up.
Love, Ang