I'm not yet comfortable with the lightbox...I think I'm too impatient. I want to snap and go....I'm not a big fiddler.
I found the main beads for this bracelet/earring set in the bargain bin of Michaels. These are more lavender instead of pink.
Here's another view:


This is the inscription on the back of the butterfly: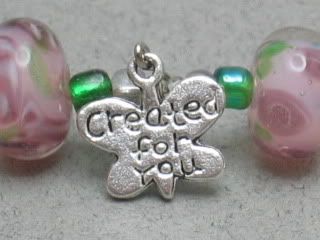 And this is a little "Made with love" charm at the toggle clasp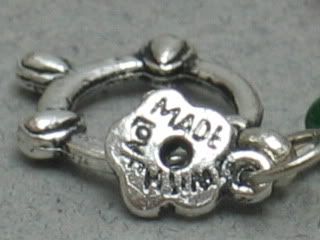 And, of course, the earrings: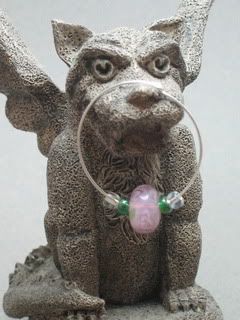 This little bracelet I made with some Jet black Cat's eye beads. I linked it while watching LA Ink last Tues. The links aren't perfect. It's unbelievably hard to make all the holes the same diameter. But for a beginner, I love it! LOL I can't get any worse....(At least that's what I tell myself)



Bye for now, Ang
PS if you fall in love with anything I make and just HAVE to own it, let me know. I'll accept a donation to my armoire fund in exchange for it. (mama neeeeeeds more beeeeeads!) Papa's starting to question how large my craft fund is.