Littlebear lost his first tooth today! He was so excited he started crying. At least it'll be easy to remember...two days before his 6th birthday.

Here's his tooth barely in there.....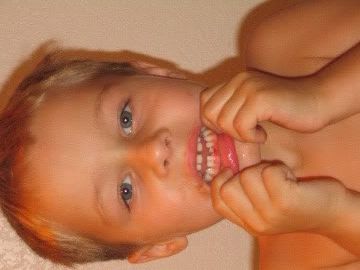 And here's after he pulled it.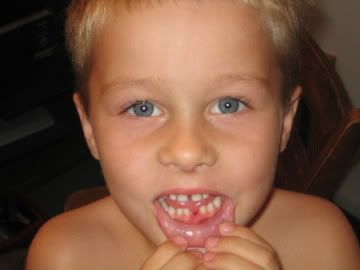 This is the little toothbox I found when I went to Poland on a Polish Pottery tour two years ago. The little white spot is his tooth.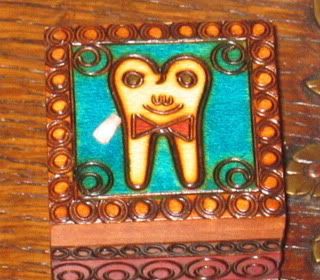 As for HP....I've read 3 chapters and couldn't finish a paragraph without at LEAST 4 "Hey Mom's." So I've decided to go slow with this book. All of the others I've read within a day. I'll see if I can restrict myself to a chapter a day. It IS the last one.
Love, Ang