Whew! My last makeup blogpost.
1. I still love my job!!! I'm having so much fun finding out what I have in common with everyone. Today I found out that I have a Knitter at work!!!! *happydance* I am so wickedly excited to talk cables, needles, and fiber with a fellow yarn diva!!!
2. I have the greatest job. Where else can you read about boobies all day???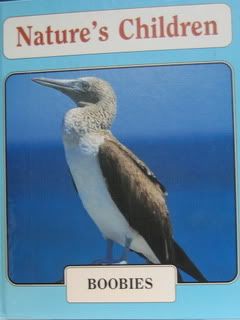 3. Carrie, my cousin, has the second greatest job. She imports and sells these AWESOME socks. (Yeah, I found out that white sweatsocks and loafers look vile together....so I got new socks) She even threw in a couple princess ones for me (I so have a weakness for princess socks. I kick off my shoe and tell Littlebear that he can't talk to me that way....."I'M A PRINCESS!!!!") LOL Go check her out at:
Love, Ang
PS Papabear is off with the guys this weekend...I am going to watch chick flicks till I can't see straight! Yay me!!!!